Chester Minibus Hire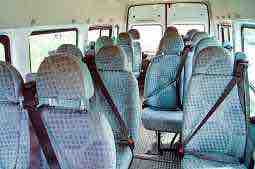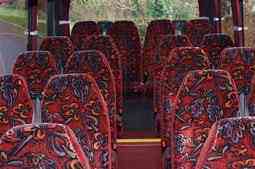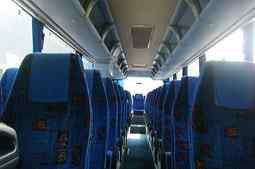 Chester – HOME 
Our Chester minibus hire is the ideal way to get your business team, family or community group to any venue in the area. We are highly regarded for our punctuality and arrive to transport you home at least half an hour before the scheduled time. We give you a call before we reach your location so you will know we are nearby.  
 
We can take you to any destination in northwest England, not just around the city centre. So, if you are visiting Chester and want to partake of delicious dishes in restaurants outside of the old city, call us first.  
 
Stylish Fleet 
Our Mercedes 16 seater is one of our most popular buses for small groups. Mercedes Benz is known for quality and their luxurious styling. These sleek buses are ideal for transportation to weddings, graduations and nights out with friends. Tinted windows make it easy to enjoy the ancient Roman architecture of the city on sightseeing tours. If you plan to play golf with friends and want to take a quick nap before you arrive, adjust your seat and play relaxing music while you travel. 
 
While small vehicles are comfortable, sometimes our groups need more space. This is where our clients often request our Volvos and Iveco coaches. If you have a group of 70 people or more, a 72 seater may be ideal for you. We have 53 seater buses as well, which carry all the amenities that our Chester minibus hire is known for. This gives you the comfort and flexibility which is associated with our fleet but allows you to stay within your budget. 
 
Large buses are fitted with amenities which make long trips easier. Hot and cold drinks facilities on board make it easy for you and your team to feel refreshed during your journey. Overhead lights make preparing for a meeting easy. Our PA system can be utilised whenever you need to communicate ideas effectively and we have a range of audio visual tools so you can play films which are relevant to your trips. Reminisce on old times during trips with family members or review the progress that your business has made throughout the year. 
 
We have very small buses which are perfect for groups which consist of less than 10 people. This is a good option for people who want to get to a meeting, an anniversary dinner or catch a concert. This is also a popular option among people who are planning a stag do or hen do and want their closet friends to be there. An 8 seater from our minibus hire in Chester can take you to popular nightclubs in comfort. Call us today and find out more about our affordable options for small groups. 
 
Chester Venues 
Chester has many great venues which are ideal for business meetings, weddings and other events. Some are suited to special events which are focused on the arts and may be booked if you wish to host or attend a live music performance. The Live Rooms frequently hosts rock bands and dance acts. Several of our clients request our help with transporting large teams to the following Cheshire conference venues: 
Oakfield House, set in award-winning gardens 
Double tree by Hilton Hotel 
Rowton Hall Hotel 
Rookery Hall Hotel 
 
Many of our clients enjoy visiting Chester because of its beautiful Roman architecture. It was once a roman fortress and the buildings in the ancient city were built to last. Many still remain to this day and provide great photo opportunities for visitors from all around Europe.  
 
In addition to Roman architecture, visitors enjoy seeing Tudor style buildings. These are present in the old city and you will even find shops which are made in the Tudor style. This definitely provides you with a unique shopping experience. Some buildings are actual Tudor and others are mock Tudor. These were built by the Victorians and also have historical value. You may enjoy these beautiful historical buildings in this International Heritage City: 
Old Dee Bridge 
Chester Cathedral 
Three Old Arches 
The Bear and Billet Inn 
Tudor House 
Stanley Palace, said to be one of Chester's haunted attractions 
Chester Town Hall 
St. John's Church 
 
Chester Nightlife 
While day tours of Chester can be fun, several people look forward to enjoying all that the city has to offer in terms of nighttime entertainment. If you wish, we can help you to arrange a hen do, birthday party, stag do or another celebration. Our minibus hire in Chester can take you to great night spots, many of which retain architectural elements which have helped to make Chester famous worldwide. 
 
If you wish to attend the theatre and other attractions in the city, we can carry you to the following locations in style: 
Cruise night Club, offering several themed bars 
Rosie's, a glamorous 3-floor venue 
The Platinum Lounge 
Amber Lounge 
D Melting Pot 
 
We can pick you up at any time of the day or night in our luxurious Iveco coaches. If you want to celebrate your special day with friends until the wee hours of morning, you can rely on us to pick you up when you feel like going home. With our experienced drivers taking care of you, assigning a designated driver will never be a concern. Visit our website and book your trip today. 
WHY CHOOSE US
Coach Tracker
Flights monitor at all airports
Manage your booking
Printer friendly tickets
G.P.S System
Specialised GPS system Pick you up on time
Timetables
Excellent time keeping
Avoid train delays
Switch to coach to avoid rail disruption
Save money
Save money on all coach sizes
Travelling with us
Voted number 1 for customer service
Luggage capacity
All vehicles have luggage capacity depending on the number of people
---
Online Exclusives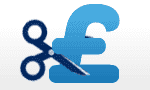 Lowest Rates Guaranteed save money on all sizes coaches.
Creditcards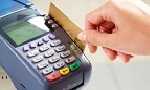 All Credit Cards Accepted
( charges may apply )
Business Accounts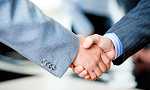 Business Accounts and Contract Work welcome.
Travel to Europe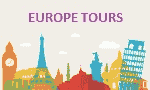 Travel to Europe- All inclusive
24 hours service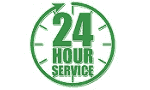 24 hour service 7 days a week.
Airport transfers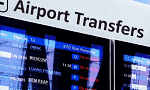 Airport transfers Free parking included at all airports.